Meet Dr. Summer Swanick, NMD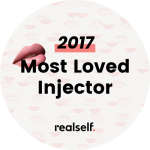 As a former Medical Director for one of Arizona's largest corporately owned medical spas, Dr. Summer Swanick, NMD has extensive experience in medical aesthetics. As Medical Director, Dr. Swanick performed procedures as well as supervised other doctors, nurses, and aestheticians in multiple clinics that focused on aesthetics and anti-aging medicine.
Dr. Swanick began her medical career as a primary care physician in private practice. She worked primarily with weight loss and hormones, but developed a strong interest in aesthetic medicine. She eventually left her private practice for the opportunity to work with a team of experienced physicians who focused on injectables such as Botox, Juvederm, and Restylane. She was highly successful during her years as medical director, and was voted one of the company's top doctors.
Trisha Nordaune, our resident RN, hails from the great state of Minnesota.  Trisha has been an aesthetic nurse injector for four years and is also laser certified through the Arizona Board of Radiology.  She joins the practice with extensive experience in wrinkle Relaxers, Fillers, Microneedling, Body Contouring, Skin Tightening, CO2 Laser Resurfacing, Coolsculpting, Laser Hair Reduction and  IPL Photo Facials.  Trisha is a strong believer in that if you look good, you feel good, and if you feel good, you do good.  When Trisha is not working, she enjoys spending time with her three dogs and husband (in that order), lifting weights, golfing, and competitive pistol shooting.
4525 S. Lakeshore Dr.
Suite 101
Tempe, AZ 85282
Phone: 480-659-1390
Fax: 480-659-1412
Email: info@elementalaesthetics.com
Get Directions