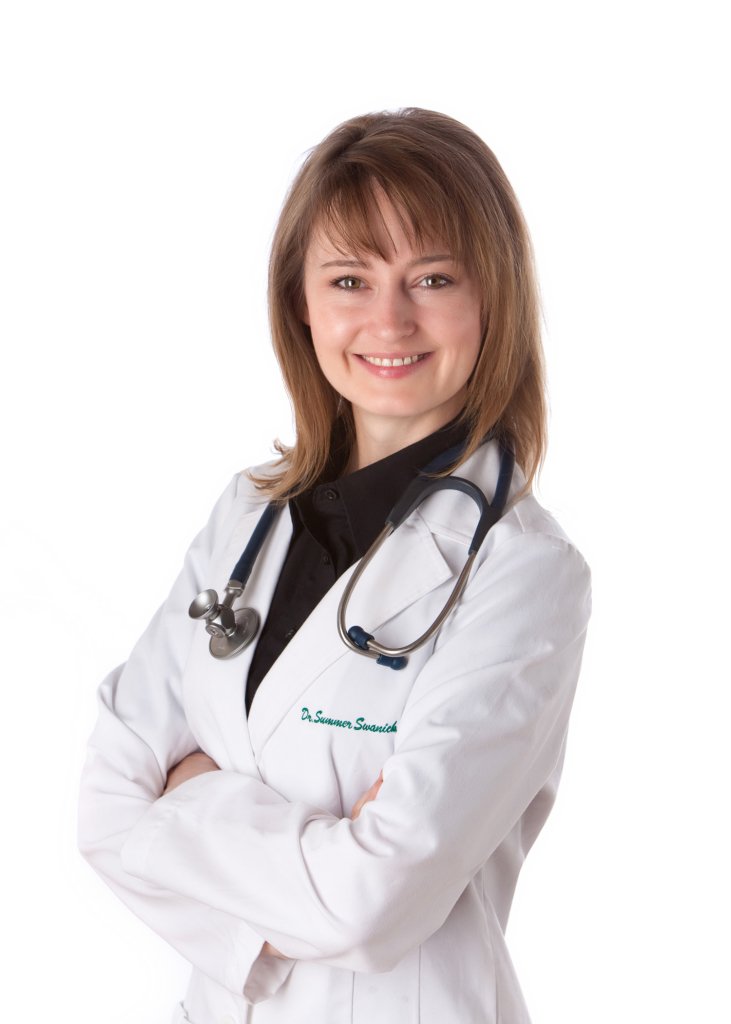 Dr. Swanick began her medical career as a primary care physician in private practice. She worked primarily with weight loss and hormones replacemnent therary, but developed a strong interest in aesthetic medicine. She eventually left her private practice for the opportunity to work with a team of experienced physicians who focused on injectables such as Botox, Dysport, Juvederm, and Restylane. She was highly successful during those years, serving as medical director for one of Arizona's largest corporately owned medical spas. Though Dr. Swanick enjoyed her work environment, she missed private practice. In 2014 she returned to private practice in Tempe, AZ, integrating her vast experiences with aesthetic medicine as a core part of her practice.
However, Dr. Swanick feels that it is more than her medical experience that draws people to her practice. In addition to her medical training and experience, Dr. Swanick has over 17 years experience in art and sculpture, which she feels gives her an artistic edge when treating the aging face with dermal fillers such as Voluma, Restylane, and Juvederm.
"The true art of anti-aging medicine is to blend transition, to eliminate the shadows. That's how we soften the signs of aging and maintain a 'natural' look.  When I work with patients, it is my goal to see them through their own eyes. I must understand how you see yourself to understand your personal goals, and help you to achieve them. It's more than knowing the techniques – it's the eye of the practitioner, it's the art of beauty."
We feel our best when we have the energy to do the things we love, and when we are confident in how we look. Dr. Swanick works with her patients to achieve this goal by utilizing treatments that relax the muscles that cause wrinkles, stimulate new collagen growth to tighten sagging skin and large pores, and educating patients with individualized skin care treatment plans.  She feels that our physical appearance is inherently linked to how we feel, and that feeling our best is looking our best. Through hormone replacement therapy, aesthetic medicine, and naturopathic medicine, Dr. Swanick works with her patients on being energetic, beautiful and empowered.